It's a Virtual Meeting you shouldn't miss! And it's FREE to all TSOP members – if you are not a member, it still will only cost you the price of joining TSOP for a year ($US25 for professionals and $US15 for students).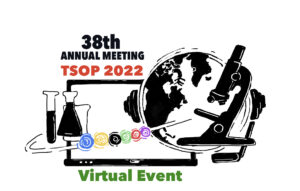 Check out the meeting website: https://tsop.org/TSOP2022/index.html
The Society for Organic Petrology (TSOP) is holding its 38th Annual Meeting from the 12th to the 16th of September 2022. There is already a lot of interest, but we want to get in as many talks and posters as possible. Yes, its Virtual, and as we've all learned over the last two and half years, there are pluses and minuses to online conferences. In times that are still uncertain, I think it is totally appropriate to have an online conference.
Organics are really the ciphers to the past; they tell us about climate, tectonics, ecology and what the atmosphere was composed of not to mention gives us a whole lot of products: all of which are essentially fossil sunshine.
The first two days is the conference workshop: Dr Paul Hackley and his team will be presenting "Spatially resolved techniques and applications of organic petrography in shale petroleum systems".
The workshop is followed by three days of technical sessions; each 'day' is only 4-hrs long this way we can position the time so it is workable for almost everyone in the world. We welcome topics from all areas that deal with organics in the past, present and – yes – the future!
So send in those Abstracts! They are due 30 June 2022.