Abstracts have been submitted, short course arranged and we are ready to roll!
It's VIRTUAL and virtually free.
Come join us: its only the price of TSOP membership for one year (that is, $US25 for professionals and $US15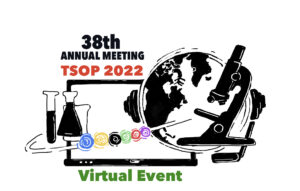 for students).
For more information check out the meeting website at: https://tsop.org/TSOP2022/index.html
Between the 12th and 16th of September this is what we'll have for you:
Short course: "Spatially resolved techniques and applications of organic petrography in shale petroleum systems" presented by Paul Hackley, Aaron Jubb, Brett Valentine and Justin Birdwell (all U.S. Geological Survey)

If you are registered for the conference, the short course is included!

Two internationally renowned KEYNOTE speakers:

Dr Linda Stalker (CSIRO, Australia) will present: "Geoscience for the future: There is a future right?"
Dr Deb Willard (USGS, USA) will present: "Broadening the perspectives of organic petrology: Implications of analysis of sedimentary organic matter for evolving questions"

Abstracts by presenters from 14 countries (including Argentina, Australia, Brazil, China, Colombia, Denmark, Germany, India, Poland, Portugal, South Africa, Spain, United Kingdom and the USA).
We'll have topics ranging from palaeoclimate to pollution; critical elements to machine learning – all arranged around organics in the geological cycle.
A special roundtable discussion on 'The Role of Fossil Fuels in a Net Zero Emissions Energy Sector' will be chaired by Prof Hamed Sanei (Aarhus University, Denmark). Check out the website for more details (https://tsop.org/TSOP2022/round_table.html). International panelists include:

Ms Carolina Gutiérrez Hernadez (Director of Sustainability, Colombian Mining Association, Colombia)
Prof David Rutledge (California Institute of Technology, USA)
Mr Mike Teke (CEO, Seriti Resources Holdings, South Africa)
Mr John Kessels (Consultant, Circular Economy and Climate Change, UK)
Dr Dietmar Tourbier (CSIRO, Australia)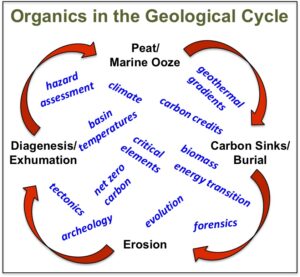 Don't miss out. Go register today!!